2019 EURIPIDES²/PENTA synchronised call
2019 EURIPIDES²/PENTA synchronised call will be launched on 19 November at EFECS 2018 in Lisbon. To begin generating your project ideas and building your consortium through the ECS Collaboration Tool, please bear in mind the following dates: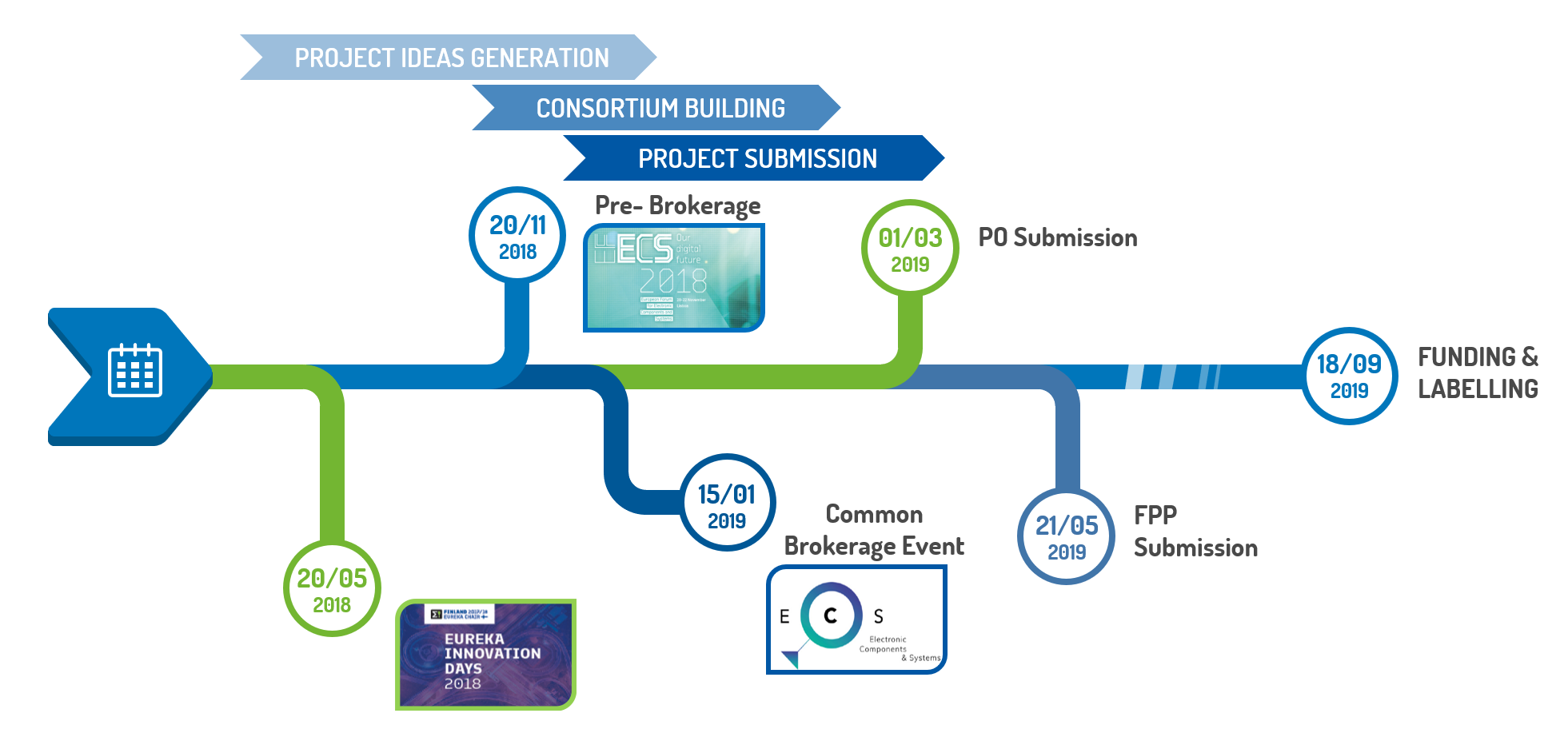 POs and FPPs must be submitted via the PENTA/EURIPIDES² Project Zone which opens after the launch at EFECS 2018.
The PO gives a short overview of a project, mainly to describe the project goals, innovation, targeted business impact and consortium. Project Outlines hich are positively evaluated are invited for the second stage
The FPP describes the project plan and how the project will be executed and managed. Approved FPPs will receive the PENTA and EURIPIDES² labels.
For more information go to: http://www.penta-eureka.eu/calls/2019EURIPIDES-PENTACall.php