PENTA Call 3 Launch
At EFECS 2017 the 3th PENTA Call will be launched.
The Call 3 calendar will be as follows: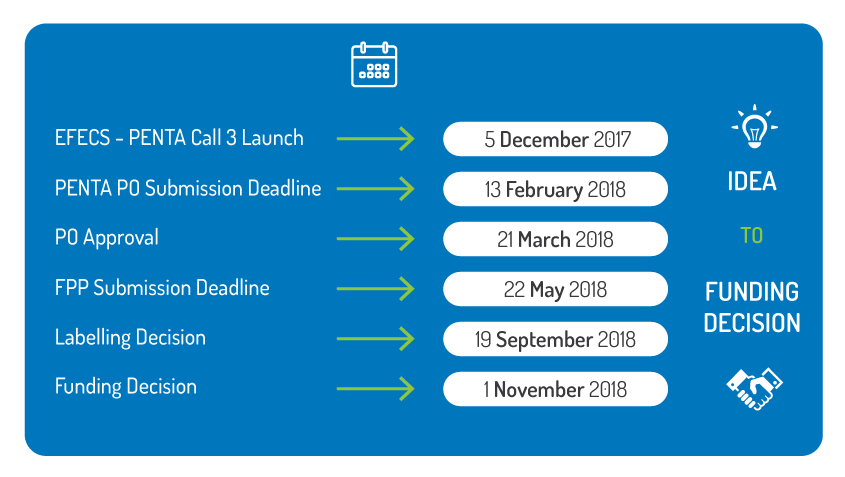 PO = Project Outline
The PO gives a short overview of a project, mainly to describe the project goals, innovation, targeted business impact and consortium. Project Outlines which are positively evaluated are invited for the second stage
FPP = Full Project Proposal
The FPP describes the project plan and how the project will be executed and managed. Approved FPPs will receive the PENTA label.